---
Your Self-Service Private Enterprise Application Store
AppWave is the only purpose-built enterprise app store for PC software. It reduces the complexity of Windows applications so you can harness the untapped potential of your workforce. With it, you can radically transform your IT organization to be better aligned with business needs for fast, frictionless access to software. End users are empowered to search, browse, and run Windows software titles instantly. At the same time you get complete visibility into your organization's actual software usage, rather than static software footprint reports. So now you can make fast and accurate fact-based decisions on what software to maintain and support.
AppWave Benefits:
Achieving More in Less Time
Organizations have become encumbered by the management of Windows software. Entire departments spend countless hours devoted to the deployment and management of applications. AppWave delivers a new paradigm for this decades-old problem by giving users self-service instant access to all your software applications, when they need them, eliminating lengthy and complicated provisioning processes. It delivers the "seek, find, run" smartphone app experience that users are now expecting to find on their PCs. When a user needs to use new or different software for a given task, a quick search of your Private Enterprise App Store will present the best ranked options, and immediate access to the user's final choice. No lengthy installs. No hassles. And no delays.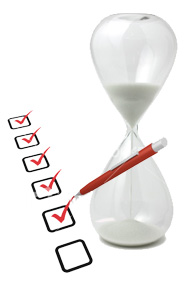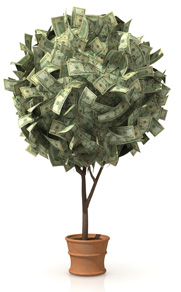 Software Spend Optimizer
In today's BI focused enterprise, hard data is the fuel that drives impactful decision making; there is no room for guesswork. So now, more than ever, IT professionals are expected to know exactly how many licenses of each product in the company's software portfolio are being used at any time. AppWave gives you that insight with "AppsLive," a series of out of the box, and customizable reports that show you how to free-up software budget to spend on new IT initiatives. AppsLive shows you exactly what software is being used, when it's used, and what software isn't being fully leveraged so you can easily identify where to cut costs. 11 reports are available on demand, including app usage by hour, by user, and more – to help you reduce spending by up to 20 percent while gaining valuable insight into how your workgroup, department, or enterprise is using software.
The Reinvention of Provisioning
One of the biggest and most costly headaches for IT is the mass deployment of a new OS along with all the application upgrades and PC rebuilds required. If you can't quickly and reliably deliver the latest tools and desktop experience to your workforce, business users disengage, IT professionals look for new career growth opportunities, and even customers get a taste of the legacy systems that they might be relying on. AppWave reinvents "provisioning. Software is delivered through an open, advanced platform directly to your workforce – the way it should be. If a new version of software is released, it can be made quickly and easily available to all authorized users with no installs and no downtime. See more details on ways AppWave can speed up OS migrations.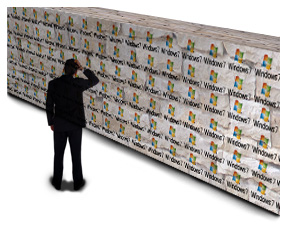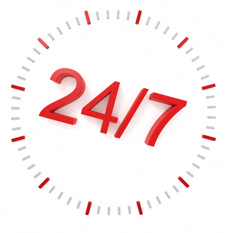 Always Available Anywhere
Many users need to access their applications from machines other than their primary desktop. With AppWave a user can login to your network via VPN to securely and instantly run their applications from PCs anywhere in the world. And unlike virtualization and terminal based technologies, AppWave uses robust streaming technology to run Windows applications locally at full speed – for "no compromises" performance. (AppWave respects and doesn't alter third party licensing restrictions)
Windows Best Friend
Remember how fast Windows was before you installed all those applications? As the number of application installations rises , the performance and stability of Windows continually falls. Until now. Unlike virtualization, AppWave completely eliminates software installations by isolating software from the operating system, similar to the way apps run on mobile devices. And unlike typical virtualization environments, AppWave gives users automatic "smart integration" so applications behave and interact with one another normally, but without the performance and stability penalties associated with installed software. With AppWave, your users keep that "new PC" performance regardless of the number of applications they run.